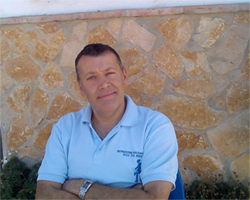 A bit about us
We have been established here in sunny Spain for over 10 years, working on the Costa del Sol. Our staff are easily recognised by their Window Washers uniforms and sign-written vans. Our philosophy is easy - we turn up when we say we are going to, do a good job, and keep on doing it! Our growing list of customers and their continued custom are testament to this.
We also work with property managment agencies providing a window cleaning service to property owners; we can clean windows for those properties that are rented out regularly and therefore need weekly/monthly cleans for change-overs, or for clients that visit their properties several times during the year.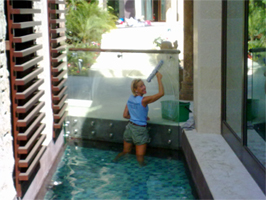 Additional services
A major problem in the area is Cal (Limescale) but we are able, in most cases, to remove this with our special products and the method we use. We not only clean windows but Shower Screens, Mirrors and Glass Balustrades.